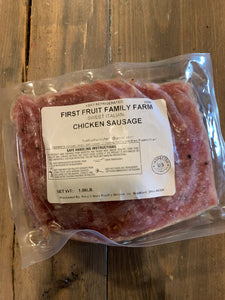 Ground Chicken Sausage, in 1 lb bulk package.  Uncooked and Frozen. Delicious in meatballs, and pasta dishes.
Ingredients are: Chicken, Water, Salt, Spices(including Fennel, Black Pepper) Sugar.
This product is from our pasture raised meat birds.  We raise our birds outdoors on pasture in movable pens.  This is better for the birds, for the environment and for you.